San Mateo, Calif. (August 14, 2018) - ZipSocket, the online meeting tool maker, announced the acquisition today of Limnu, the online collaborative whiteboard company. The transaction brings together Limnu's smooth, responsive drawing capabilities with ZipSocket's machine intelligence to provide a powerful and promising new collaboration platform for customers.
"This is a fantastic opportunity for ZipSocket and for the users of our service," said Andrew Kunz, founder and CEO of ZipSocket. "With the addition of best-in-class whiteboarding capabilities from Limnu, we'll provide an intuitive collaboration platform that is unique in the marketplace."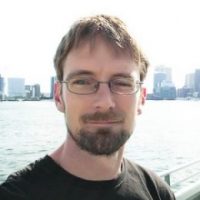 Limnu has fast updates and drawings that render like a real whiteboard. The result is a smooth, tactile drawing experience that also enables real-time collaboration. Users from any location on any device can sketch and post items on a whiteboard in real-time. Tens of thousands of people around the world use Limnu to sketch, share, and collaborate across devices. Its diverse user base crosses multiple industries including technology, education, finance, manufacturing and design.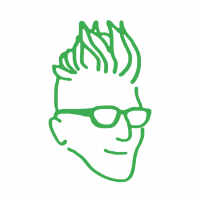 "Limnu has been used to solve real-world problems and bring diverse teams together," said David (Grue) DeBry, CEO of Limnu. "It's a great fit within the ZipSocket family of products. The companies have a shared mission to empower users to seamlessly connect and collaborate online."
ZipSocket's proprietary Meeting Aware technology analyzes the content of meeting audio. The company uses techniques from machine learning and signal processing, which is the science of extracting information from audio (and other) signals. ZipSocket predicts when and how people want to connect online. This artificial intelligence transforms how people come together to collaborate online and differentiates Zipsocket from other collaboration tools. As a result, ZipSocket makes online meetings more accessible to a broader market including small businesses and individuals.
"People use collaboration tools that require accounts, logins, software downloads or plugins," said Jenny Rice, Product Manager at ZipSocket. "There are too many steps between the starting line and the end goal - an effective meeting. Our goal is to provide customers with an online meeting and brainstorming tool that gets users collaborating naturally and quickly."
In addition to the consumer tool, companies can utilize either a Limnu-branded or white-label API to integrate whiteboards onto their platforms. In time, companies will be able to use ZipSocket's Meeting Aware capability through the API as well.
Limnu will continue to operate as a wholly-owned subsidiary of ZipSocket. After the acquisition, the combined company will be headquartered at ZipSocket's office in San Mateo, CA, with a presence in the Boston and Salt Lake City areas as well. Customers can use the basic features of ZipSocket and Limnu for free. For more advanced functionality Limnu offers a Pro plan for individuals at $5 a month and Team plan for $8 a month per team member. Planned upgrades for integrating the two platforms will be released over the next several months.
For further information contact Andrew Kunz at 1-801-449-0362 or support@limnu.com.
ZipSocket makes an online meeting tool that uses machine intelligence to enable people to connect and share screens within seconds. Launched in 2017, ZipSocket uses conversational audio to determine who is in the same meeting. ZipSocket's mission is to make collaborating online as effortless as possible. The company is based in San Mateo, Calif.
About Limnu
Limnu is centered around collaborative drawing; it provides a universal online whiteboard, available on every modern device. Additionally, an API enables whiteboarding capabilities to be integrated into other companies' products. It was founded in 2015 by two former film studio employees, who set out to help teams share ideas in an easy and approachable way.