Online collaboration is better when you can hear and see the other person - just like you are in the same room. With Limnu you can have a video conference call while you are on your whiteboard.
A board admin, or any team member on a TEAM plan, can start a video call. Once a call is started, anyone you invite to collaborate on your whiteboard can join the video conference call.
Step 1
Select the Person icon at the bottom right-hand corner, or use hotkeys Shift-V on a desktop. This will launch the Video Panel.
Step 2
Select Enter Video Room and allow your microphone and camera.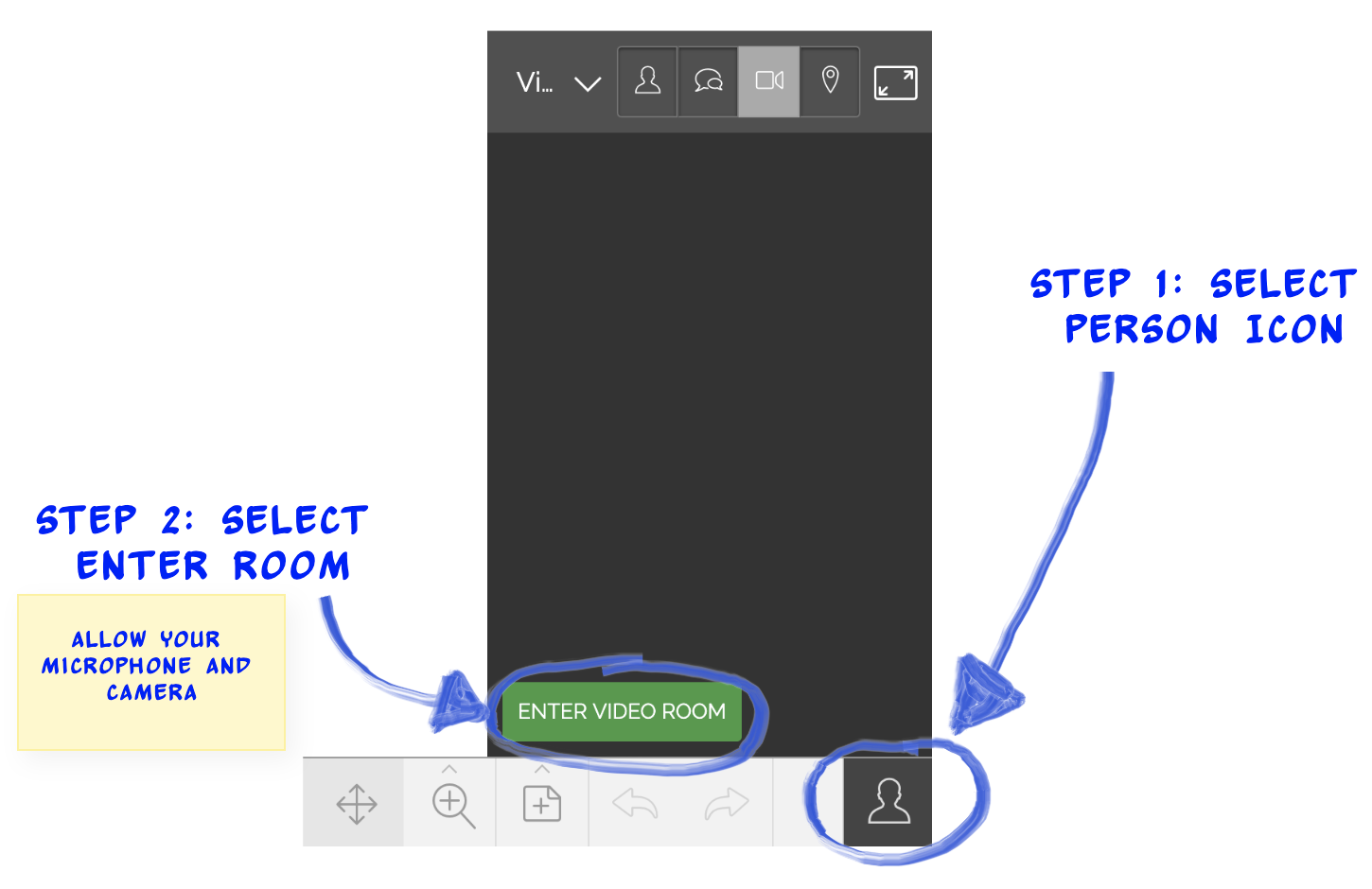 Once you have started your meeting, anyone already on your whiteboard will see that the video has started and should follow STEP 1 and STEP 2.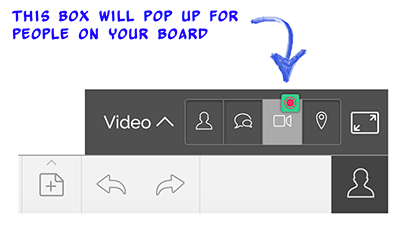 Anyone who joins the board while a video call is in progress will only need to follow STEP 2.
Once you are in the conference call you can mute your microphone or turn on and off your camera. You can also change which camera, microphone or speaker you want to use by selecting the gear icon in the video window.
To exit your video conference call select Leave Room. This ends the call only for you. People will remain on the call until they select Leave Room.