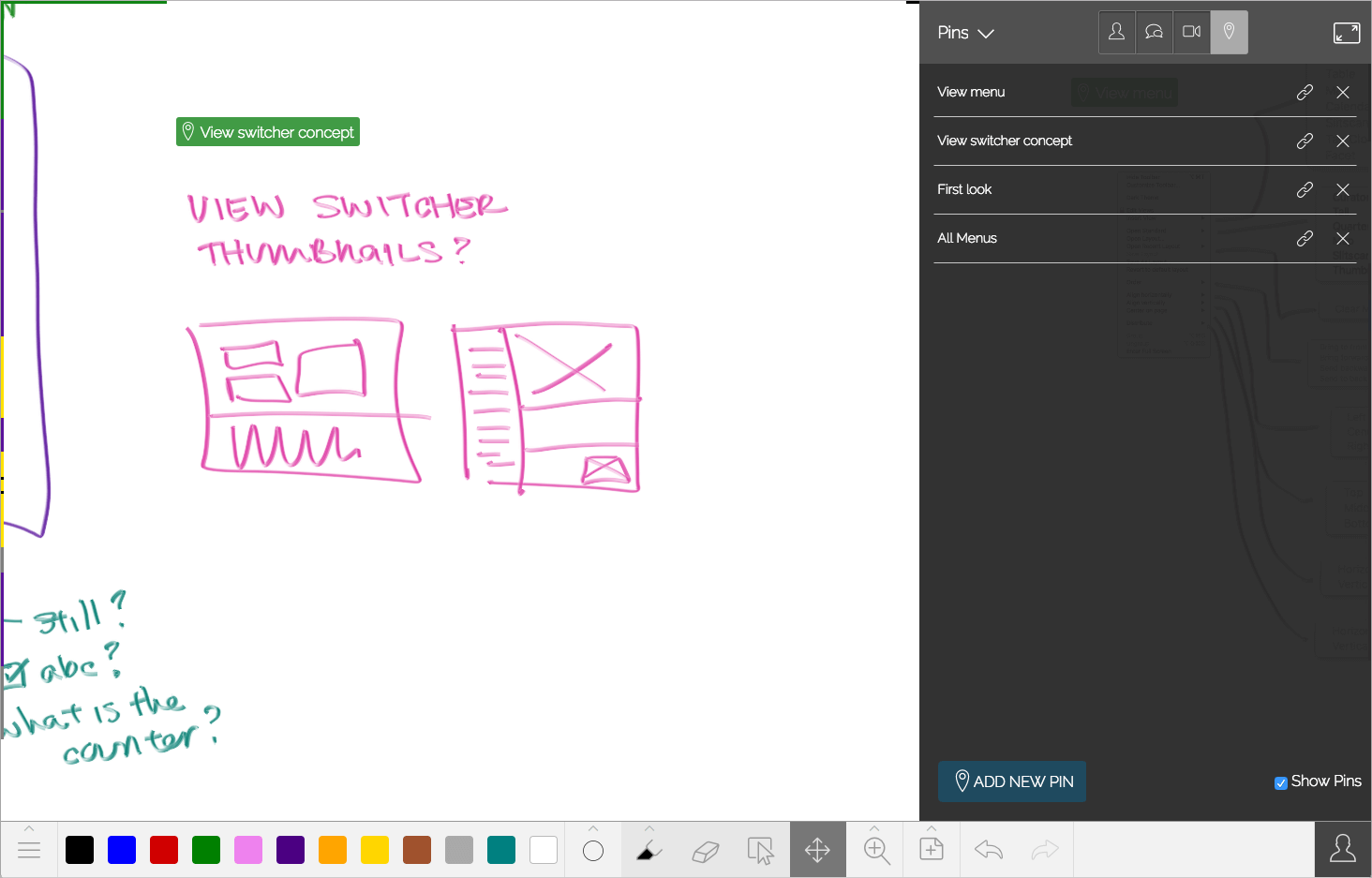 Pins are awesome — they let you make lists and keep track of things, they let you send a link to a specific part of a whiteboard, and now they are even better.
Pins in Limnu
Let's start with the basics—what are pins?
Pins are similar to how they work on a map, you can mark a certain location on your Limnu whiteboard. This is extra handy since Limnu is an infinite whiteboard in all directions.