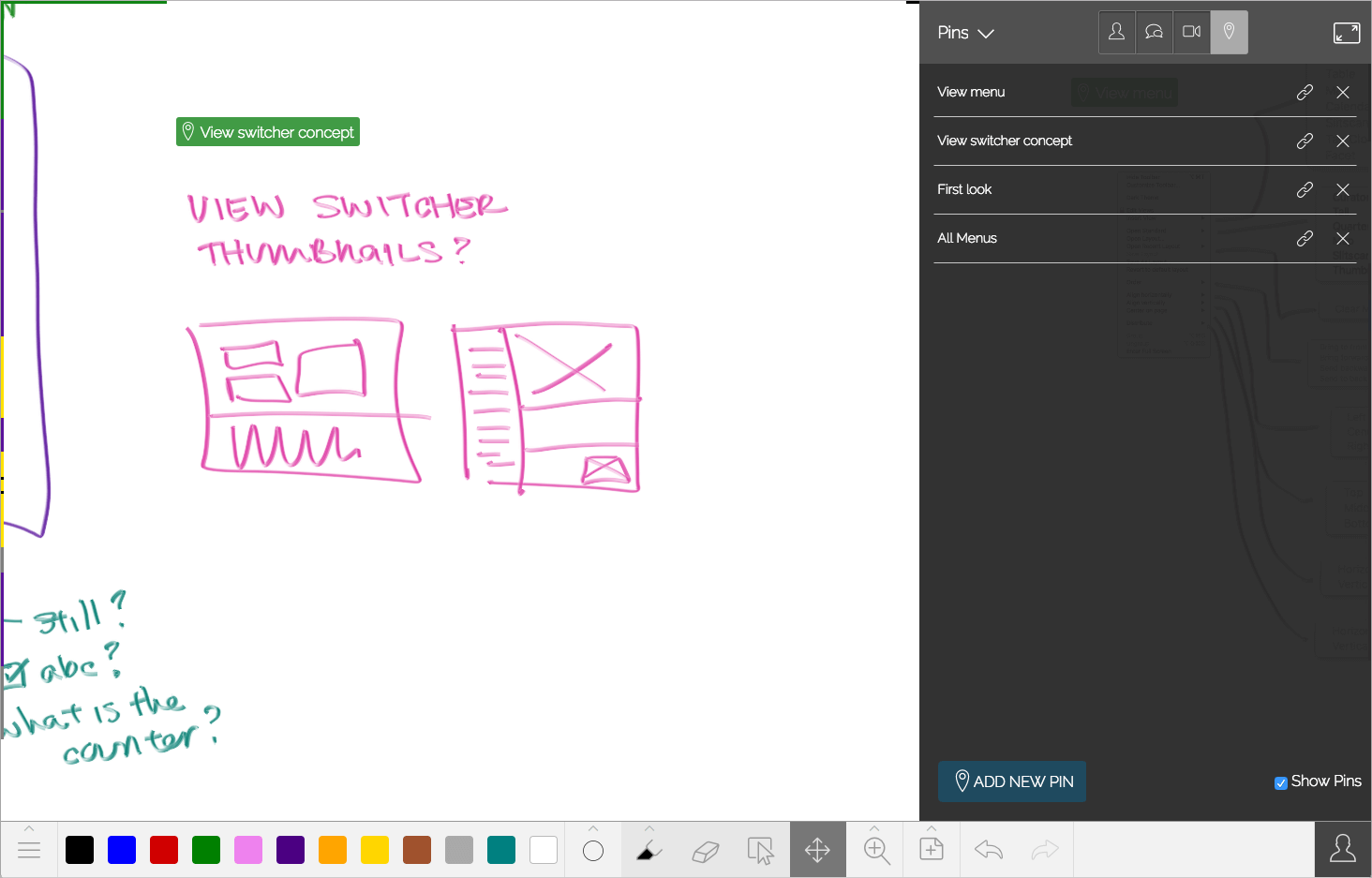 Pins are awesome — they let you make lists and keep track of things, they let you send a link to a specific part of a whiteboard, and now they are even better.
Pins in Limnu
Let's start with the basics—what are pins?
Pins are similar to how they work on a map, you can mark a certain location on your Limnu whiteboard. This is extra handy since Limnu is an infinite whiteboard in all directions.
Add a pin from the notes menu.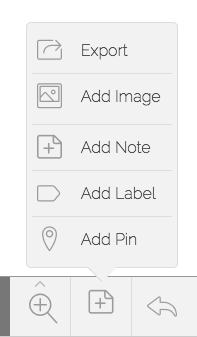 Pins Just Got Better
We take customer feedback seriously and appreciate any suggestions you have. One request we received a few times was to let you select and move a pin. We're excited to let you know that you can now do just that!
Use the select tool and click on a pin to move or delete it — just like any other object on a board.
What you can do with pins
Here a few ways we use pins:
Find a place on a board — in the image in this article I placed a bunch of screenshots for a project I was working on and then drew over the top of them. I used pins to help my clients find their way through my ideas and notes.
Note taking spots — in Limnu meetings we'll often all use the same board to take notes. We'll drop a pin with our name on it and claim that location.
Date labels — I used Limnu as a bullet journal to try it out. Bullet journals have an index of dates — I used pins to find each day's notes.
Sharing locations — when you have a massive infinite whiteboard, you want to send your collaborator to a specific spot. This is easy if you are collaborating in real time because they can click on your name to go to where you are drawing. If you aren't on board at the time though, sending someone a pin location gets them exactly where you want them. These are great to share of Slack, btw.
Choose your own adventure—Ok, so (to my knowledge) no one has done this yet but PLEASE will someone write and illustrate a choose your own adventure story for me? How fun to drop two pins when faced with fortune or being dragon lunch…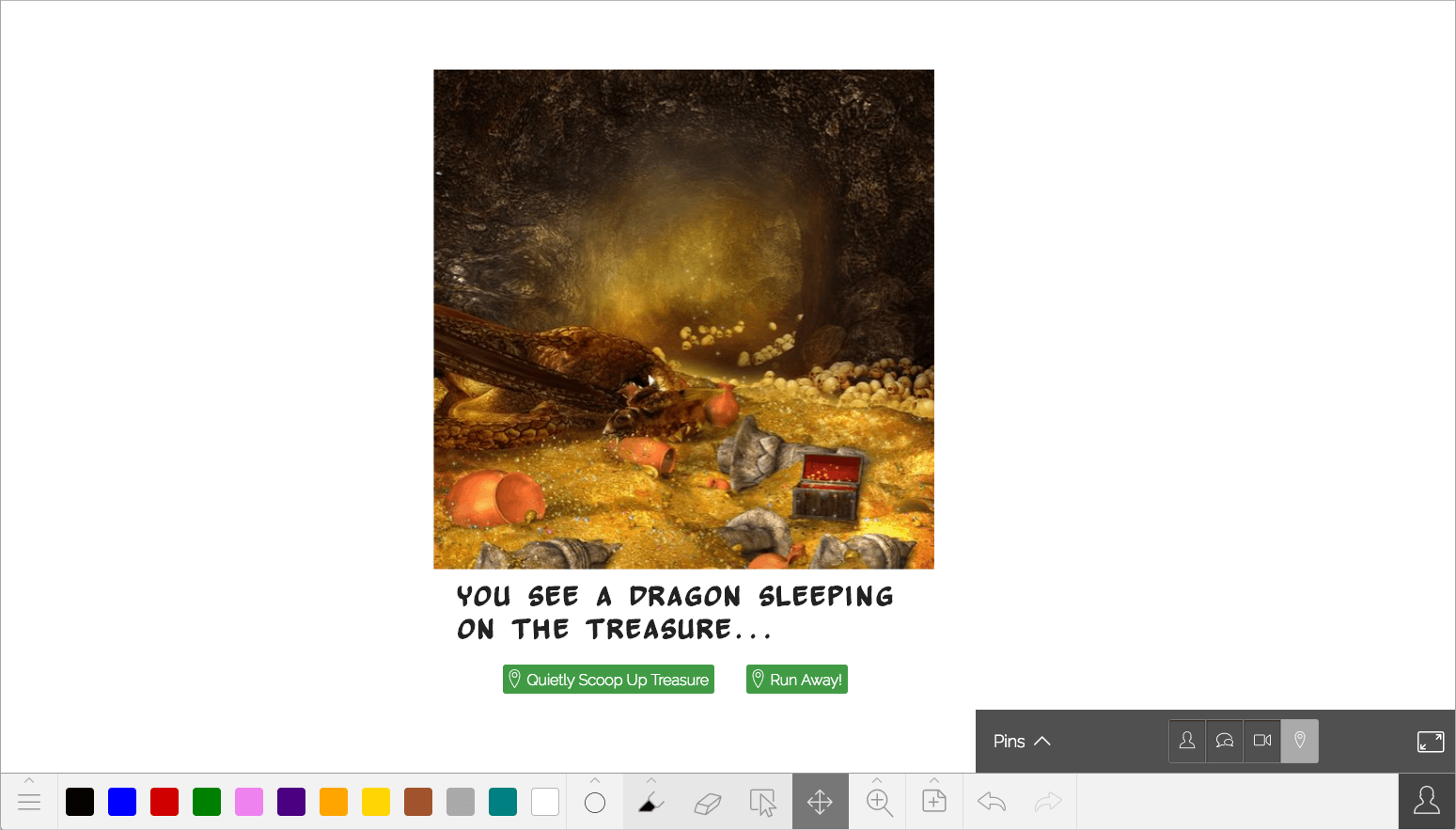 Quietly Scoop Up Treasure | Run Away!
...and then have those pins take you to your fate. Is my inner nerd showing again?