Online collaboration is better when you can hear and see the other person - just like you are in the same room.
To start a Call or Join a video conference
Step 1: Click on the Person icon on the lower right.

Step 2: Board Admin or Team Members select Start Call. Everyone else on the board select Join Call

Step 3: Allow Microphone and Camera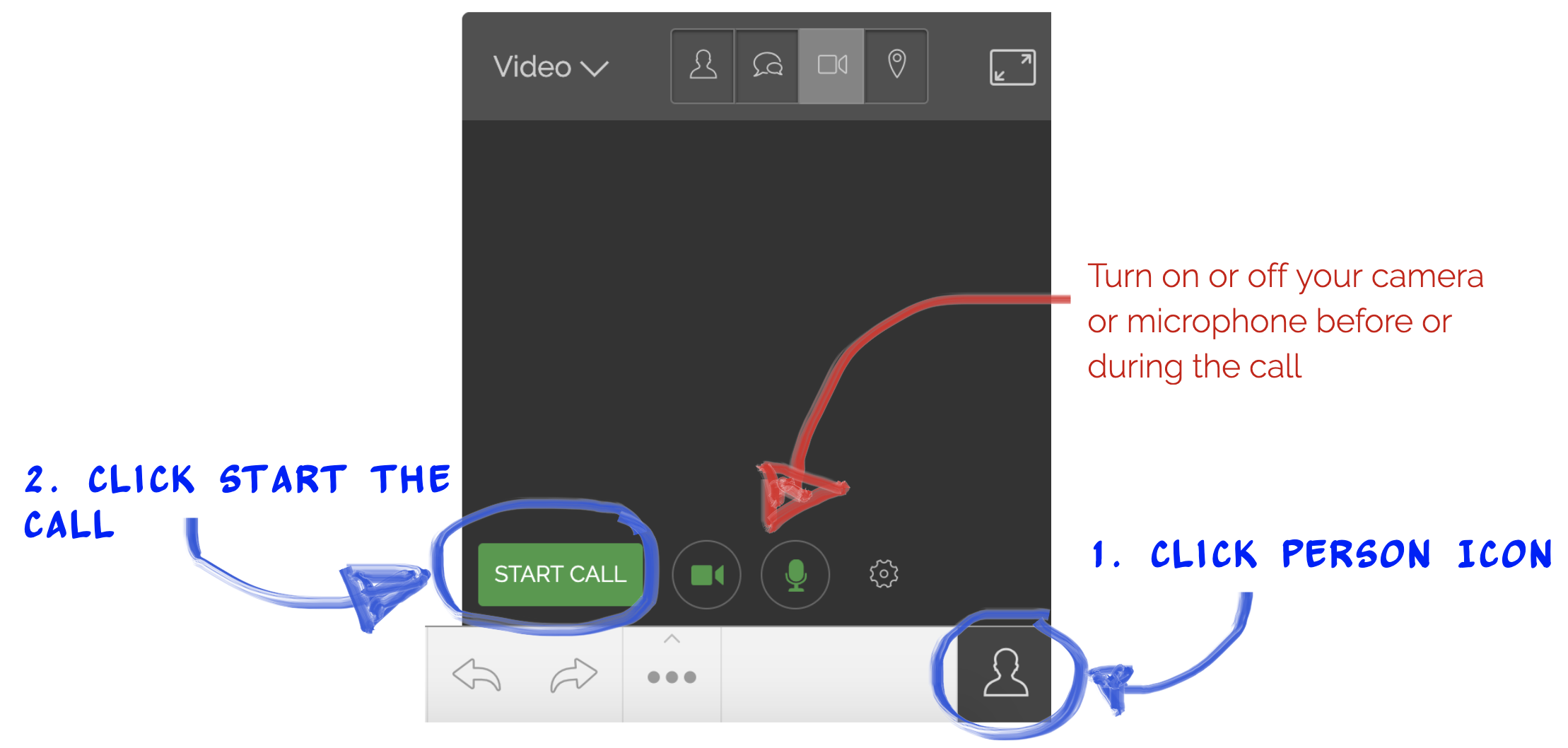 Select the microphone icon to mute or unmute yourself before or you enter a call or during the call
Select Leave call to exit the Video Conference call.