Heck yeah! Take the bull by the horns and be a natural board Leader! When you turn leading on everyone on the board always sees what you see.
How to turn leading on
Go to the person menu at the lower right hand corner of your board.
Select the person icon at the top of the menu.
Select Start Leading (for smaller screens it might just say Leading).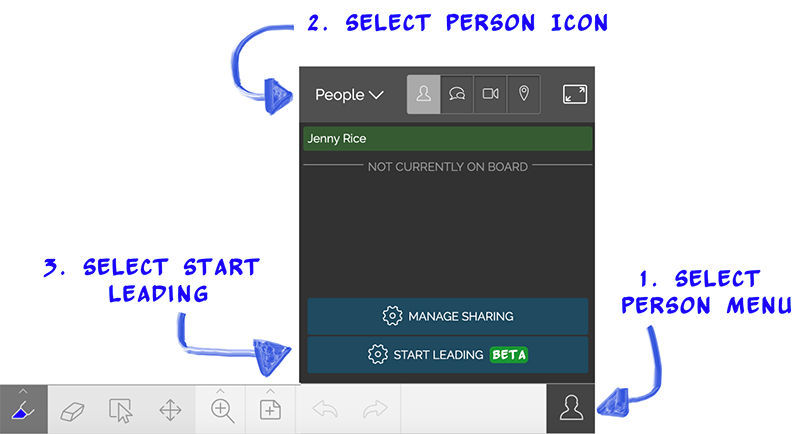 You can lead while the board is in Solo Draw mode (only the admin of the board can draw) or in Collaboration mode (anyone on the board can sketch) so that others can interact with content as you lead them around the board.
Only a board admin can lead. You can give anyone on your board admin access so they can start leading.