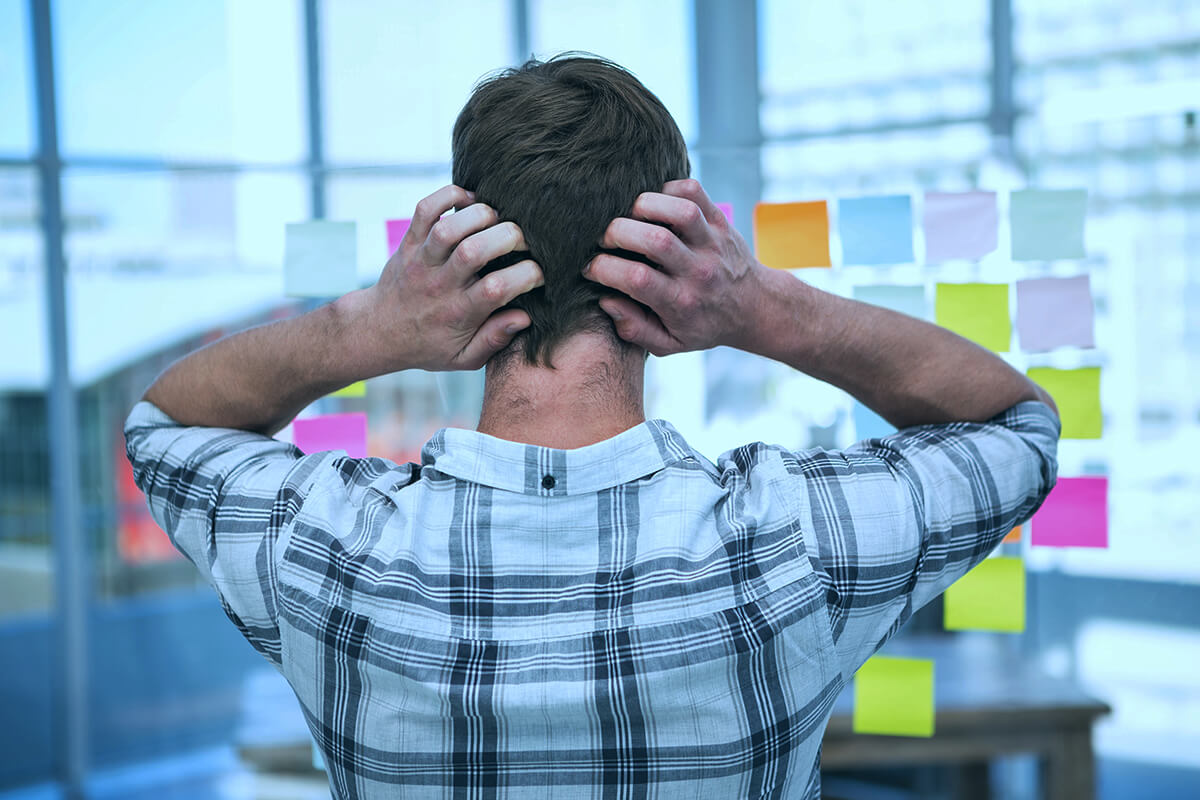 More than ever, in our world's demand for innovation, your Big Idea needs a place to incubate, to grow, and to learn from others. It's hard enough to let your Big Idea take shape when your entire team is together.
But what happens when your thinkers span states, countries, time zones?
Your Big Idea gets neglected. Other obligations make more noise. Remote collaboration becomes too difficult. Logistics get in the way. People aren't given the environment they need to collaborate. Innovation and deep thinking is sacrificed for surviving the next wave of emails. The Big Idea sits neglected.
You might find the top killers of your Big Idea look a little more familiar than you'd expect.
Death by Noise
Problems always make more noise than solutions. Deadlines, pop-up projects, the mountains of tedious loose ends that need to be tied right now… As a remote team, these everyday problems, coupled with separation from the rest of the team that help solve them, makes for a lot of noise.
It's impossible to make progress when the obstacles are always louder than the Big Idea. It takes time and mindful effort to give solutions a platform to be heard. While working remote, our option for that platform is technology. We often run into pitfalls when the technology makes too much noise to hear the ideas we are using the technology for.
When we are looking for clarity in our ideas, we have to demand clarity in the tools we are using to get us there.
Death by Pace
The best ideas require dialogue. They require real-time, collaborative discussion that enables multiple people to connect their distant dots. That cannot happen if a remote team defaults to working on projects independently and submitting later for feedback.
The offline pace is far too slow. You will simply never be going at the velocity of your eureka. If we can't tend to the creative fire quickly enough, it will die out.
And we can't tend to the fire if we're waiting for an entire team to understand and implement feature-heavy technology. We can tend to the fire when it becomes as easy as putting a marker to a whiteboard. Work gets done.
Death by Fear
Sharing an idea is scary, period. Innovation means change, and change means risking failure. Looking the fear of failure in the eyes to create your Big Idea takes an uncomfortable amount of vulnerability.
And if your team isn't comfortable with using their tools, how are they going to be comfortable sharing their crazy, necessary, innovative ideas?
Fortunately, with Limnu, there is nothing more inviting than a blank canvas. No learning curve to keep your thinker from getting thinking.
Your Big Idea has the room and attention to grow. And to improve. To iterate and to fail quickly.
Failure is going to be alright, because you'll have the tools to get you back to the drawing board.
Let's bring back collaboration to remote teams. Cut the "playing telephone tag". Cut the noise. Cut the learning curve.
Simple, straightforward, real-time visual conversation and collaboration for your remote team.
If you'd like to make your independent team interdependent again, Sign up for a Pro or Team Account ›