We sure do! Hot keys, key commands, keyboard shortcuts—whatever you call them, get the most out of Limnu Whiteboards with these keyboard tricks.
For you super productivity pros we've set up:
Mobile / Tablet Hotkeys
2 Finger Scroll - Move and pan around your board.
2 Finger Pinch - Zoom around your board, giving you more flexibility than the pre-set zoom limits.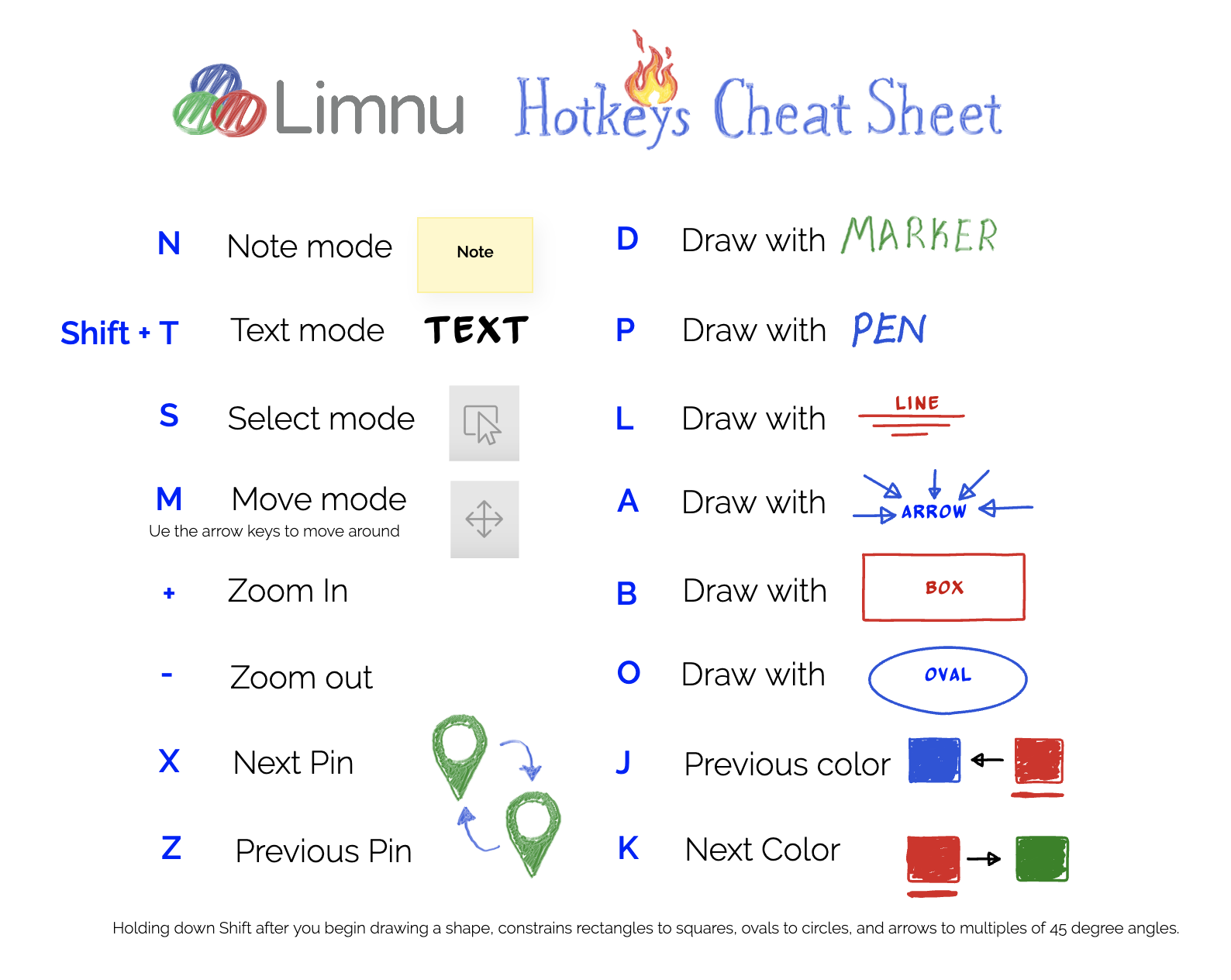 Desktop Hotkeys
D - Draw with marker
P - Draw with pen
E - Erase
S - Select mode 
N - Create a note
Shift + T - Create a Text Box
 L - Draw linesA - Draw arrowsB - Draw boxesO - Draw ovals 
J - Previous color
K - Next color[ - Make tip smaller] - Make tip larger
M - Move (pan) mode
You can also use the arrow keys to move around.
+ - Zoom in- - Zoom out
X - Go to next pin.
Z - Go to previous pin
1 + Enter/Return - Go to first pin0 + Enter/Return - Go to last pin Holding down Shift after you begin drawing a shape, constrains rectangles to squares, ovals to circles, and arrows to have angles that are multiples of 90 degrees.