To learn all about teams, admin and security, please visit the Limnu for Teams page.
Getting everyone on board and managing their security and sharing settings is super easy.
Add, edit, and delete team members anytime you want.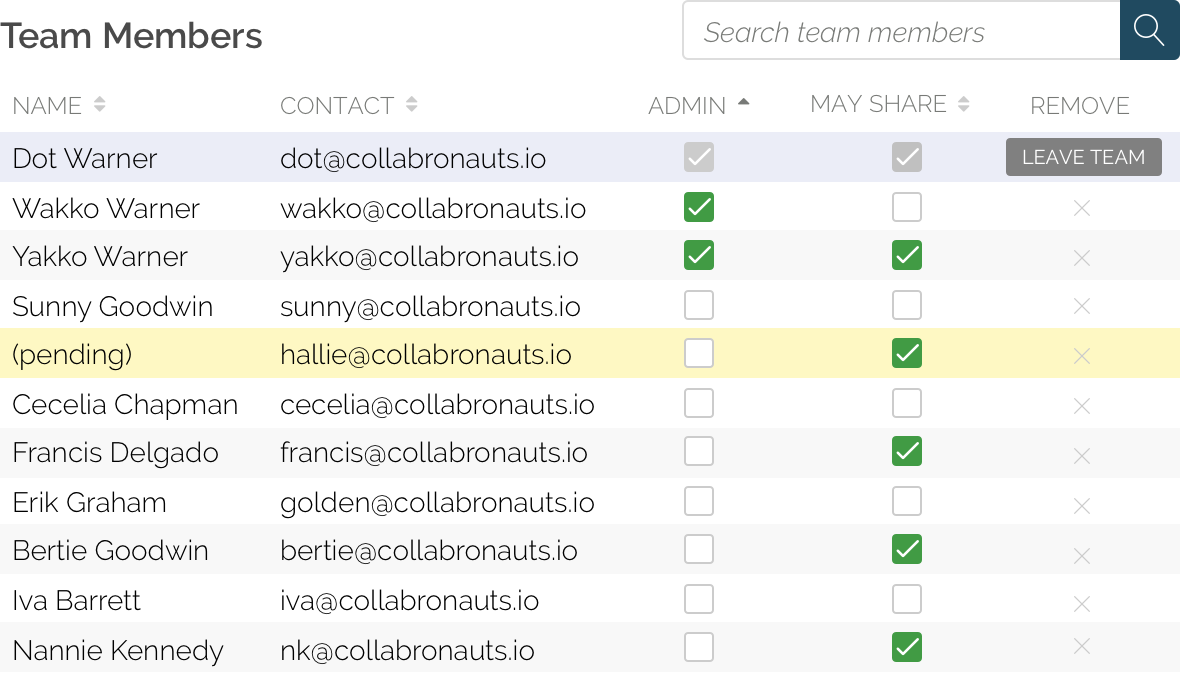 Limnu for Teams allows you to choose administrators, decide who can share boards outside of your team, lock the whole team down tight or open it up for big collaborations. The choice is yours and you can change your mind, anytime.
Check out our video walkthrough to learn about team administration.