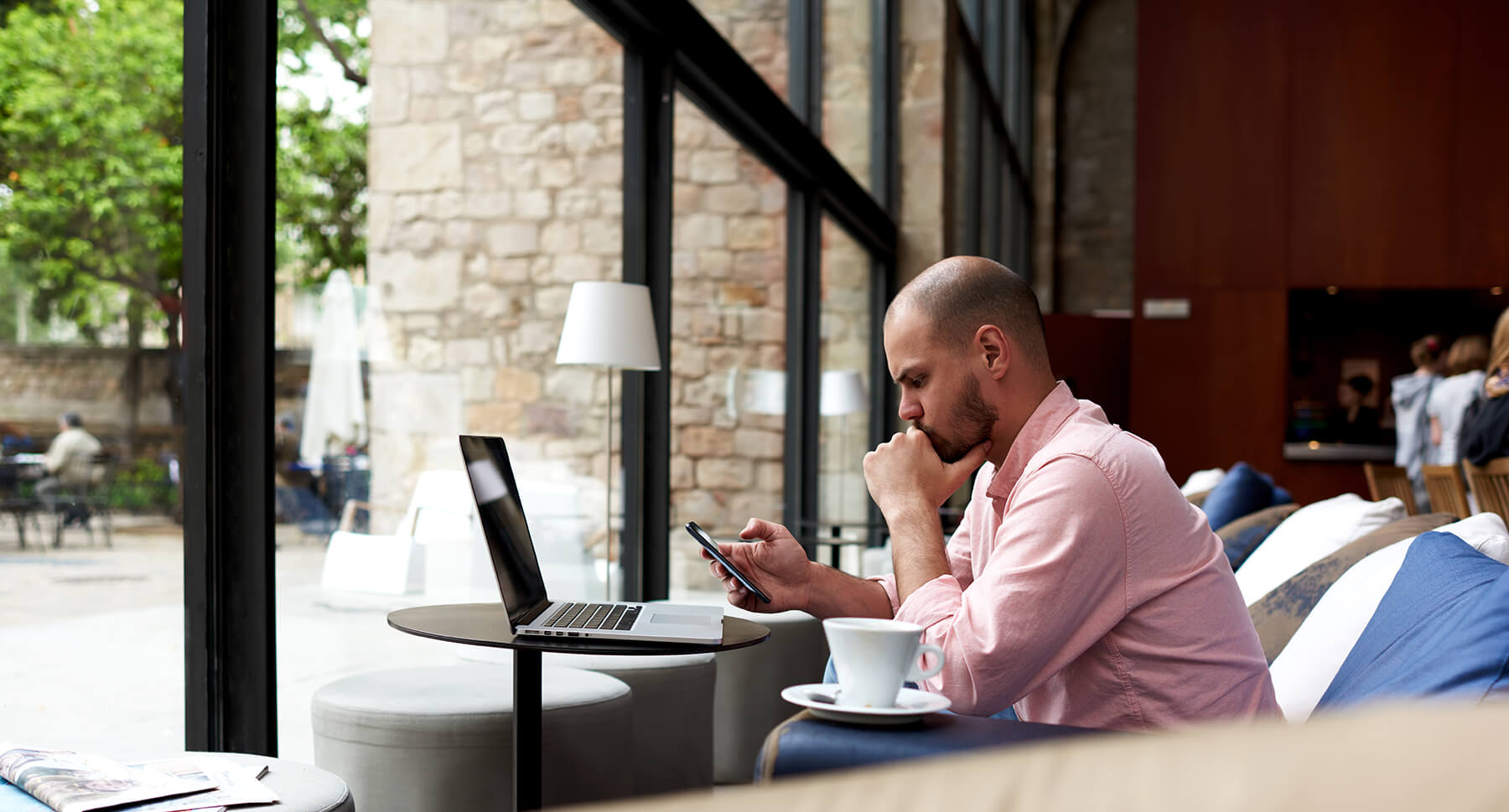 Why are we at Costco on a Saturday? Don't we work from home? Can't we do this on a Tuesday?
I've been a remote worker for nine years now. I'm fortunate to have a consulting business that allows me to work with teams all over the country without leaving my house.
Remote working has gotten much easier over the years, and the latest explosion of online collaboration tools is a huge part of this. My best friend, who works on most projects with me, lives in Brooklyn. I'm based in Salt Lake City. Our clients are in LA, Seattle, New York City, and a few places in between.
Thinking about doing remote work or just starting out? Maybe you're a consultant or a freelancer and have been on distributed teams for a while, or maybe your office is starting to allow remote work or telecommuting. I polled one of the teams I work on to find out what advice they would give to someone new to remote work.
1. Work when your team works.
This is key. Chances are pretty high your team will be in a different timezone than you are. You need to shift your schedule to work when they're working, or at least schedule for the greatest overlap. We recently worked with a developer who was based in Utah but was doing a three-month stint in Japan. We shifted our meetings to have a better overlap with his work time, but everyone still had to do their part to be around when the team was.
2. You'll get weird. You'll get lonely.
Not at first. At first working remotely will be the greatest thing ever, but eventually, you'll have an in-depth conversation with your cat and then you will tell someone else about this conversation. Humans are social creatures and you'll need to push yourself to get out of the house and be around people. Schedule time with your friends, go out to dinner (even if it's the first time you've left the house today), join a gym class. Dedicate time to get out of the house.
3. You'll have no idea what day it is.
When I quit my corporate job to start our consulting firm with my partner he gave me the following advice: install a calendar that tells you the day on the status bar of your computer. He'd been doing this for six months longer than I had and realized when you don't go anywhere you have no idea what day it is.
4. Participate with your team.
Whenever you can, however you can, get involved with your team. If they're concentrated in one city, go see them at some point. If you get invited to go rock climbing with your clients—even though you've never done it and it's not your thing—try it. Day in and day out there will be small ways to participate. Do you have Slack? Of course you do. Participate in the #random channel and the #catpictures channel. People do business with those they know, like, and trust. You have to work just a little harder to get there when you are offsite.
5. Be honest about your availability.
Being a remote worker gives you a lot of freedom and you shouldn't and don't need to be tied to your computer all day everyday. Tell your team when you're going to be gone for a full day or in late or out early. As long as they know when you'll be around, your team will work with your schedule.
6. Video calls are everything.
Everyone feels weird in the first few video calls. Give yourself the benefit of a camera that is up a little higher than eye level (no one needs a double chin), check your room to make sure it's not junky or looks like you are taking a call from the toilet. Once you are ready to go, video calls will make all the difference. The moment a call starts you can read the room and figure out if everyone is in a good mood, super stressed, or ready to drink a beer and mess around. Knowing the mood will help you tailor your meeting. More than 90% of communication is nonverbal and you'll miss out on little pieces of information from your team without, at least, a virtual face-to-face meeting.
7. You're still there to work.
It's tempting to clean your baseboards when you're stumped on a project. You'll want to hit Costco on a Tuesday morning. You'll think you can get your laundry done during the day. The most successful remote workers find that these things don't happen nearly as often as you think they will. Accept that you'll still be doing laundry on Sunday and stuck in line with a thousand screaming kids at Ikea on Saturday. Work happens during work hours.
8. Your workspace is for work only.
We built out a huge office in our house when we went full time into our consulting business. Having a place where you can close the door or unplug and put away the laptop will save your sanity. When you're not working, you're not working—it's easy to slide back into "the office" to deal with an issue happening in a different time zone.
9. Get some space.
This wraps up point #1 (work when your team works) and #5 (be honest about your availability). Since your time and place is flexible you will be tempted to allow it to flex into nights, weekends, vacations, and all the other non-work time. Close your laptop, consider if you can remove email from your phone. You'll have to set faux boundaries for yourself and enforce them.
10. Take the show on the road.
Working from home is great, but sometimes you need to get out. Hit up a coffee shop, check workfrom.co or breather.com for great places in your area, go in to a co-working space (we're partial to Holodeck in Salt Lake City). Allow new scenery to inspire you.
11. Get dedicated time with your boss or client.
Once you have this time on your calendar—maybe a weekly meeting—treat it as the law. Never skip or move this meeting or it can be a slow slide. Suddenly it's been three weeks and no one knows what's going on with the project or what you've been up to. Remember that other team members don't physically see you putting in the work, and if they haven't seen any of the work product lately they may start to wonder if you working or cleaning your baseboards, going to Costco, and doing laundry.
---
Have you been remote working for a while? What tips would you tell those new to the experience? Hit us up and let us know on twitter: @LimnuApp
From June 7 – June 14 Limnu is celebrating all things that make remote working with your team better. From Google Drive to Slack to our own online whiteboard—this is a great time to be a remote worker. To get your team together and brainstorming and collaborating, Limnu is offering 50% off Team Plans for an entire year. This is the best deal ever offered and is only available until June 14. Get Limnu for Teams